ahhhh What a hectic week. Just woke up, was at Andy's place for some talking cock n gambling session the night before. Actually suppose to meet them at Plaza Singapura for the movie Alexander, but i was like way wayyy wayyy too late and i missed the show. Lots of guys were present yesterday.. Like Daven, Leong, Linx, Alfred, Shih wei, Chuwei, Ric, Yun, Sarral, Denise and still got la, but can't think now haha :D

Story time again.

I know this guy, one of my best friends in the company. He is, well, hardworking, responsible, trustworthy and obey commands. We all share the same superior, the same bunch of whacky slightly higher ranked "friends" whom some i think are just plain assholes.

Ok so my friend was doing his work, some casual chatting here and there and suddenly, these so called high responsibility roles started disturbing him. From childish shit to completely insulting acts. Shall not touch on what they did.

But what they did is really sick. Firstly it was very insulting, if it happened to me i swear to god i would've killed all those motherfuckers. I pity my friend because after everything he has done for them, they actually treated him no more than a plaything. They betrayed his trust, especially our common superior, whom i shall name "X". For all those biased and demeaning acts that "X" have done, this has got to be truely the worst lor.

But you know what? We would still have to "RESPECT" this hypocrite. Still have to act like we're on very good terms with him, have to smile.

What a freakin sick relationship.

Forget it, just have to endure...

Some random Pics i took.

This is my Load Bearing Vest and my Fieldpack behind :D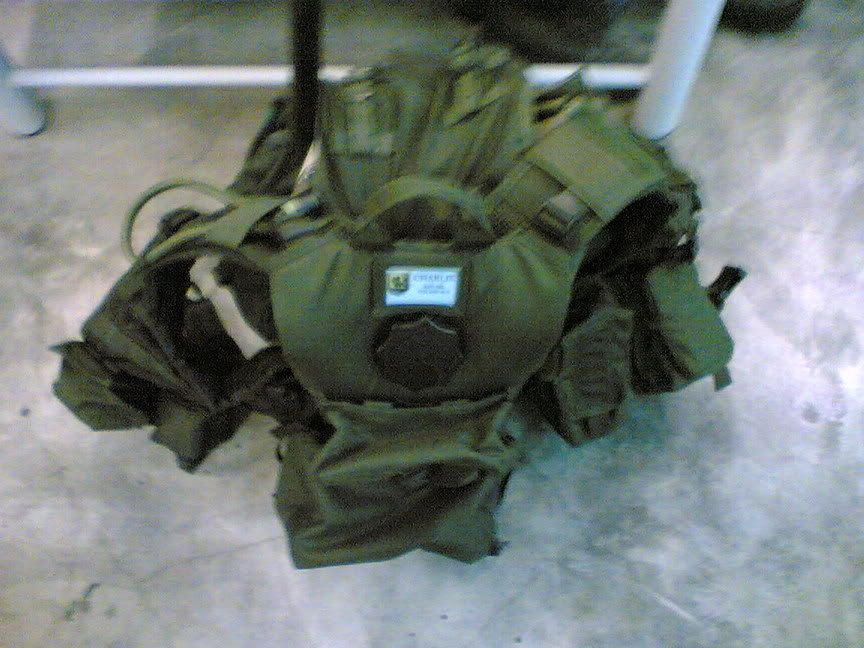 This is Max and Andy with Gas Mask on without canister.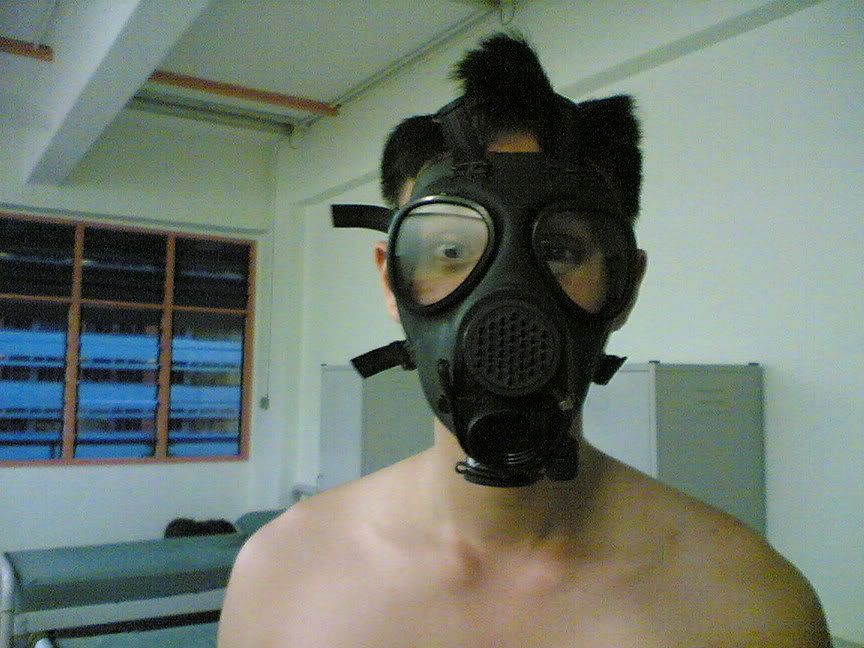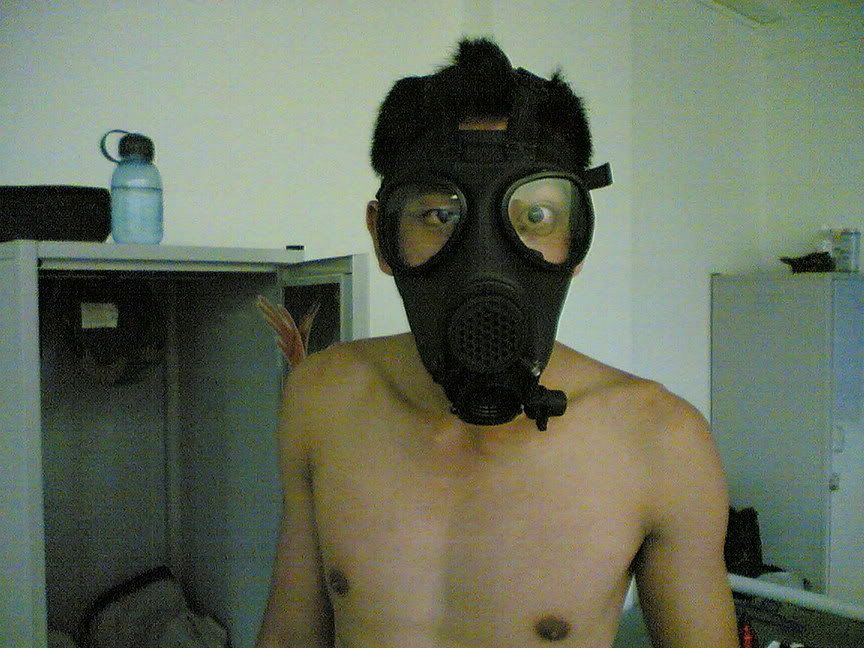 This is it, Picture of the Week, Guess whoose STOMACH/TUMMY IS THIS :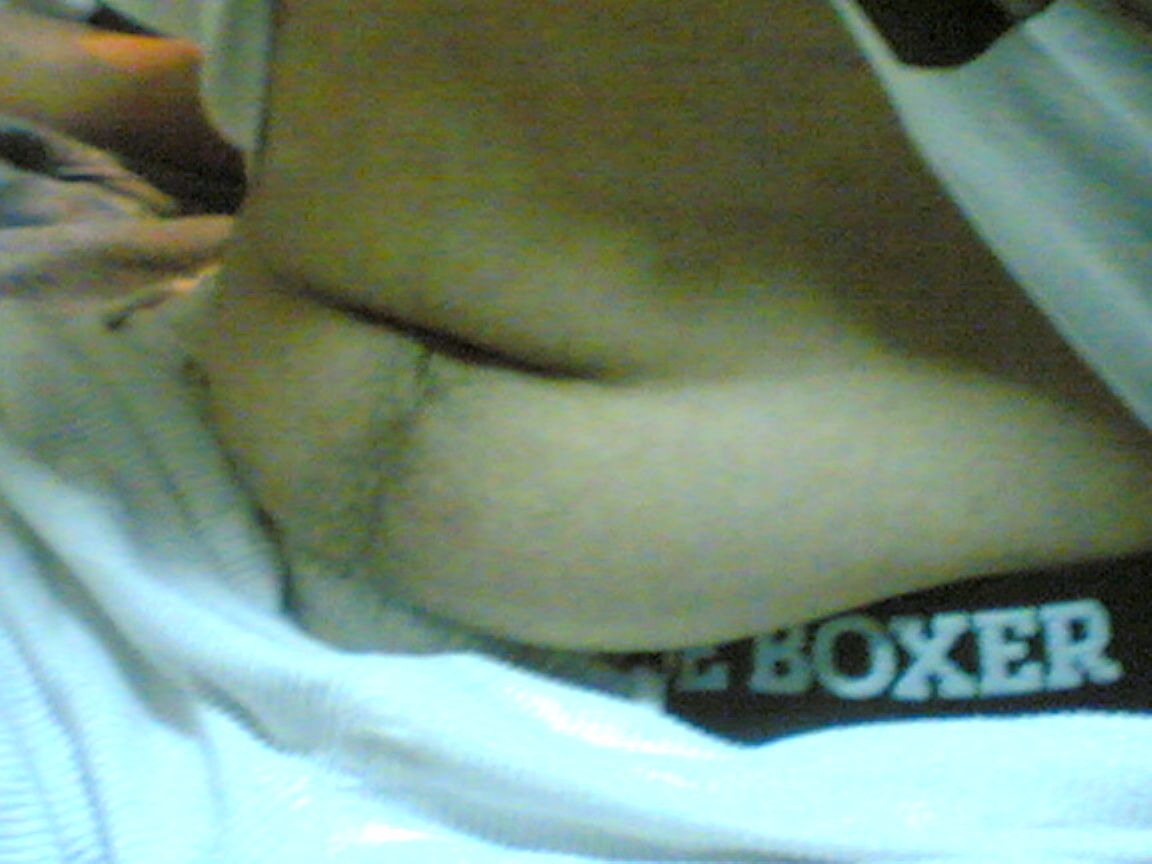 0 comments to "Boy would be boys"