*Edit*

Kaoz, nowadays wanna swim also hard. Barely have sun. Just finish swimming with linxie, the water was freezing..
I would really like to lazed around in the sun by the beach, some drinks, a good book n just stay there the whole day =~~ that would be pure bliss :D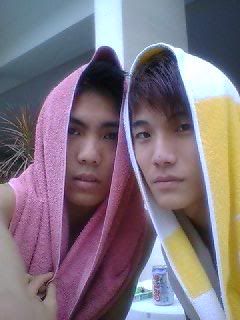 Seriously, life without my beloved computer sucks. I can't watch all my shows, animes, can't chat, can't play my NSFU2. nuff said.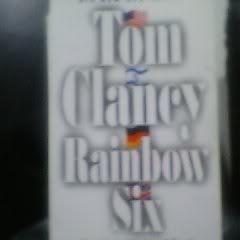 Reading alot lately, trying to finish Rainbow Six. Damn freaking thick book. Although its nice in a way, it reminds me of too much army stuff and i can't be bothered to finish the whole book in 1 day.. I saw this book at MPH just now, Civilisation One. Its says that there IS indeed a highly advanced civilisation before the ones whom we thinks are the 1st. Looks quite convincing. For me, i'm a sceptic. But i really wonder, who the hell came up with stuffs like units for measurements, math and stuff. Those dudes must really be idiots. Well, at least in their time they are.

Nowadays during my bus rides home, i always go pass the Singapore School of Religious Studies. I wonder what stuff they teach inside. Kinda curious.. Maybe i should go look when i'm free, but abit scary. Scary, why? Well because my ex sch mates who were from City Harvest(ok flame me :D) kept wanting me to go their church last time. I would really have become a Catholic if they din kept bugging me to go to their church. damn turn off la. If i wanna believe in something i will go on my own accord la. Reminds me of chin guan, damn this dude kept asking me to convert. He sounds like hes some holy shit trying to save my life during my sec sch days. Well, luckily i din go, because i believe if i wanna believe in something i might as well do it on my own accord, not because of some influences.

ok just crapping here, the boredom is killing me. but weirdly, i am soo enjoying it :D

0 comments to "life..."