Being the Morning Musume fanboy that i am i couldn't resist posting 2 of takittys(Takahashi Ai chan:P ) adorable pics here :D Eyecandy for u!


First of all, a happy Chinese New Year to everyone out there.. Enjoy ur reunion dinners! Cause i won't get to have mine T.T Well firstly its because i have C.O.S (CompanyOrderlySgt/ChiefOfSaikang) duty on CNY eve, which is a few more hours.. Well its because some guy think its important to show Singaporeans that SAF is working therefore their lame excuse for sending us to various places to show "deterence" I mean what the hell.. IF terrorists were to come, with our current training n rules of engagement we will all probably die before we can even shout for HELP ! GASP? Yea that is how i feel about the combat readiness of the SAF. Well at least for the urban warfare side.

Ok ENOUGH talk about army, spoiling my day already.. Few more hours till duty time. First time can't get to eat reunion dinner... Althought usually we have it with my mom's side of the family, i have this hatred for my aunt n elder uncle. Aunt more. Shes just some snobbish "i have cash i can do anything i wan kinda bitch". I always remember her as the maid abuser. Wouldn't be surprise to find out that her maid murder her whole family.. haha. Shes always scolding and scolding her.. Come on, maids are humans, humans have pride. Even if they only understand half of what u are saying, they can still feel ur anger? with all the shouting. They will feel hurt too. Just make them realise their mistakes, why must she continually swallow your abuse for that megre sum of money. Well, i think that explains why she change a maid every like 8 months.

Anyway, my mom was mumbling about CNY eve, the dinner, how its CNY and its tradition that everyone have to be around that night for dinner. YES MUM I UNDERSTAND ! being the mummy's boy :D that i am i know and i wish that i could be around to have dinner with you n grandma, but too bad :( This CNY would be BOORRING no doubt, i have no programs (dun intend to have any). If i'm not catching Constantine or gambling, i would just spend some time with my grandma... I dunno why but i feel like i owe her alot.. Maybe after everythings shes done for me. Well i'm glad shes still strong and healthy.

After all these talk i feel like i'm so fillial :D i suppose la hehe. Alright gonna go slp now.. But theres this DUDE HOGGING MY BED...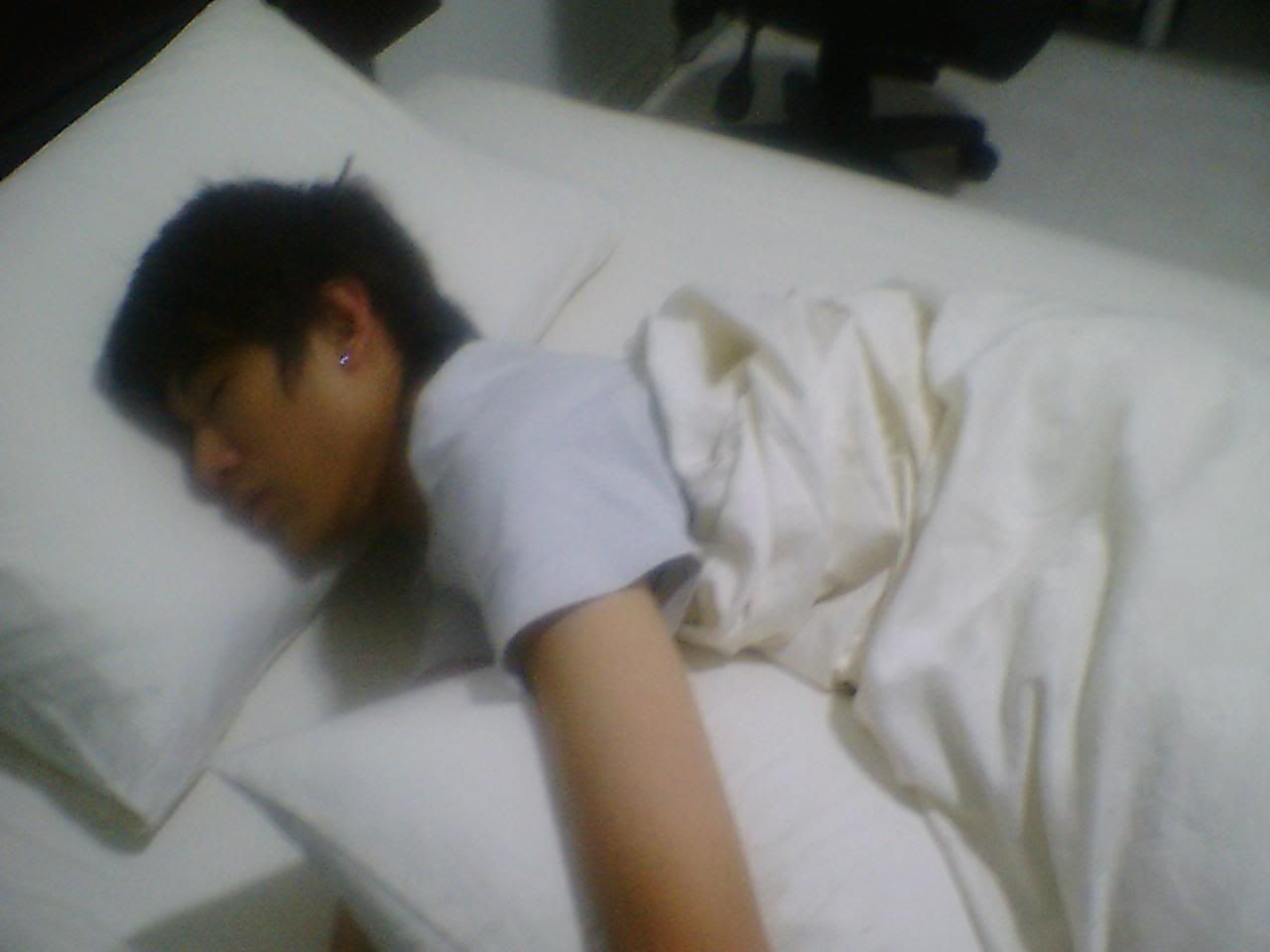 N this is a pic WeiKeong took while i am slping in the offce :D (i am good at eating snake)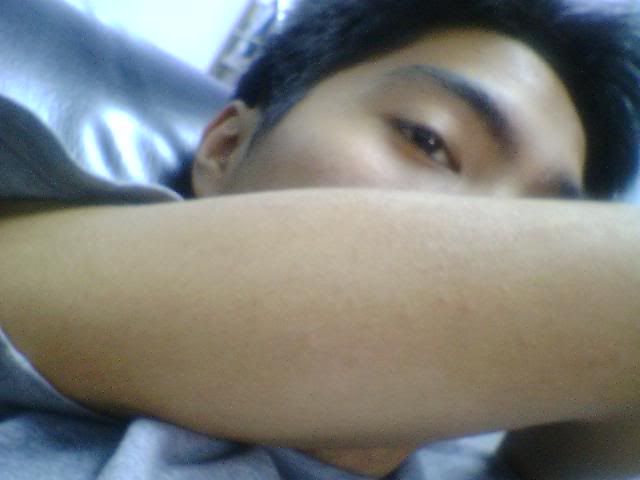 Last off, HOPE U ALL WIN $$$
0 comments to "CNY"